Urmas alender kogutud teosed. 1968 - 1980. esimene osa.
Urmas wrote about 200 songs. Most of them are minor. He was an Estonian patriot. Estonia was all for him. Unfortunately, the Soviet regime forced him to flee to Sweden.
In 2003, Liia Sakkos made a documentary about Alender, titled Teisel pool vett (English: On the Other Side of the Water , also a title of a song by Ruja).
Connect your Spotify account to your account and scrobble everything you listen to, from any Spotify app on any device or platform.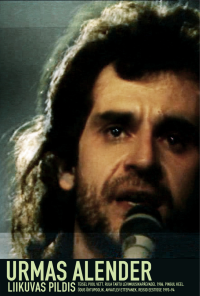 iknyx.zoesaldana.us